From Wednesday evening with Bruce, Stan Charles, Dennis Koulatsos, and Wayne
Talking All Star Game and British Open
Discussing the AD situation, Trotz leaving the Caps and more –
Talking about the passing of Jordan McNair, US Open golf with Pat Coyner, the Ravens with Dennis, Caps win the Stanley Cup and more. Hosted by Bruce Posner with Wayne Viener.
Jordan McNair passes away
Pat Coyner talks US Open
Dennis Koulatsos
and…
Wayne Viener on Bruce Posner and Bruce Springsteen.
The Caps and the parade
Join Bruce and Wayne for a look at the Terps advancing to the Final Four in Foxboro on Saturday.
There is no show this week, but we have an updated Dick Edell Tribute show for you with some on the field video from a remembrance on Sunday.    We will talk with you all next Wednesday on 1300 CBS Sports Radio.
Maryland Women's Lax coach Cathy Reese joins Bruce.  Along with Dennis Koulatsos, Wayne Viener and Intern Mason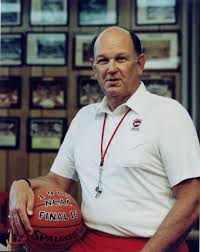 Listen here – Lefty Driesell guests on Terptalk w Bruce Posner in segment 1.  Dennis Koulatsos and Wayne Viener are on segment 2 and 3.