Board of Regents takes over all aspects of investigation into the death of Jordan McNair
A change will come over College football
2 weeks til opening day against Texas for Maryland
The insanity of the latest baseball brawls
Keith Hernandez—"you gotta hit him" Really?
Terps Bball adds Ricky Linbo –3 … Read More »
from usatoday.com
The University System of Maryland Board of Regents seized control "over all aspects" of the investigations into the death of Jordan McNair, the 19-year-old football player who collapsed during a team workout in May, and the culture within the football program under suspended football coach … Read More »
The biggest story in baseball on Wednesday was Jose Urena beaning Ronald Acuña Jr. to open the game and incite the benches to clear between the Braves and Marlins, and Keith Hernandez had an interesting take on the matter.
Discussing the situation during the broadcast of Read More »
COLLEGE PARK, Md. – Head coach Mark Turgeon announced the addition of forward Ricky Lindo to the class of 2018 Wednesday. Lindo further bolsters a consensus top-15 recruiting class for Turgeon, as he joins Jalen Smith, Eric Ayala, Aaron Wiggins, Serrel Smith and Trace Ramsey in the Terrapins' six-player … Read More »
Todd Carton joins me tonight to discuss the current crisis at Maryland
Quote from Dr Loh–The University "accepts legal and moral responsibility for the mistakes" made by its athletic training staff. What this means going forward.
Matt Canada takes over as interim head coach while DJ is on administrative leave
The Cedric Mullins Era starts in Baltimore with an impressive 3-4 night
Is the bullpen this bad as Boston wins 19-12
Ravens off to a flying start crushing the Rams 33-7 BUT no Seper Bowl plans yet—it was only an exhibition
Crushing article about Maryland football on espn.com—will be discussed … Read More »
Info gathered by Eddie Matz of espn.com
The New York Yankees have agreed to a deal to acquire former All-Star reliever Zach Britton from the Baltimore Orioles for three minor league pitchers, a source confirmed.
The deal, which has not been finalized, would send right-handed starter Dillon Tate, left-handed starter Josh Rogers and … Read More »
from espn insider
T-5. Maryland Terrapins
The Terrapins dominated Texas on the road and then went through their usual quarterback injuries, even starting 5-foot-8 fourth-stringer Ryan Brand at one point. The loss of top pass-rusher Jessie Aniebonam versus Texas was equally big for Maryland. The Terrapins go from No. 96 to No. … Read More »
24 hour sports day after waking up at 3AM to watch the USA — Canada Lacrose Title Match
Incredible day at the Open Championship–Jordan rebounded to shoot 6 under and share the lead with Kevin Kisner and Xander Schauffele. Leaders tee off at 9:45. Tiger is lurking at 5 under … Read More »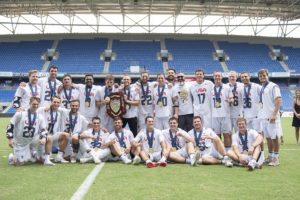 What a great day for Team USA and the 5 Terps representing Terrapin Nation.
Michael Erhardt–a ground ball machine and tremendous defender who received the MVP Award
Jesse Bernhardt– … Read More »