We celebrate the Terps huge victory over the Spartans with special guest, Maryland basketball record holder Eric Hayes.
Tom Izzo is visibly upset as Maryland scores last 14 pts and wins at Mich St 67-60.
Mark Turgeon's postgame new conference after 67-60 Maryland victory.
#4 Maryland 17 #6 Penn 15
The Dolphins over the Ducks 17-10. Mason has become a very good lax analyst. Here are some first half clips – take a watch
As heard on CBS Sports Radio 1300 in Baltimore. With Bruce Posner, Wayne Viener and Cordell Woodland.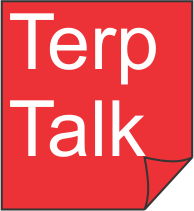 Click Here to Listen
Maryland hangs on against Nebraska 72-70
A Shockingly Close Finish for the Terps
Zachary Wilson with Wayne Viener
Following a strong performance against Illinois to up their win streak to 6, Maryland hosted the Nebraska Cornhuskers in a game that ended up being a little too close for comfort.
Three Terps finished the game with a double-double. Anthony Cowan in points and assists (10/13). Jalen Smith in points and rebounds (16/13) along with Donta Scott (10/10).
Both teams struggled … Read More »
Terps top Huskers, 72-70 as Stix has a last second block. With Wayne Viener, Bruce Posner, Cordell Woodland and Rick Jacklitsch.
Terps 72 Huskers 70