By Jack Rothenberg
The top quarterback in the class of 2021, Caleb Williams, has announced his commitment date. On July 4, he will decide between Oklahoma, LSU and Maryland. This is yet another test for head coach Mike Locksley and the Maryland staff, to see if they can keep local talent even after signing a high caliber quarterback last month.
Williams, who attends Gonzaga College High School in Washington, D.C., believes that Locksley is building something big in College Park. … Read More »
We dive into the many football bits and pieces that have come out.
Our thoughts on the protests erupting across the country.
Basketball's newest commit Ike Cornish.
With Bruce Posner and Wayne Viener
https://soundcloud.com/terptalk/terptalk-610-2020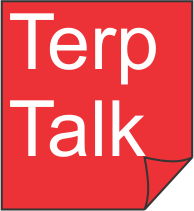 from baltimoreravens.com
Twenty-five years ago, the Baltimore Stallions become the first and only U.S. team to win the Canadian Football League title.
The Stallions won their final 13 games in 1995 in what turned out to be the CFL's final season of a three-year run in the United States.
This came after the team started 5-3 and the players gathered at Memorial Stadium for practice. On the same day, player personnel director Jim Popp held tryouts for some 25 players.