With Bruce Posner
With Bruce and Wayne from the All American game at Homewood Field
Kevin Willard and Brenda Freese event in Catonsville. Brought to you by the Jacklitsch Law Group and Viener4Gates.
Mason, Wayne and Bruce will be there along with Rick Jacklitsch, Johnny Holiday and many others.
Here is more on the event – from the Viener4Gates web site.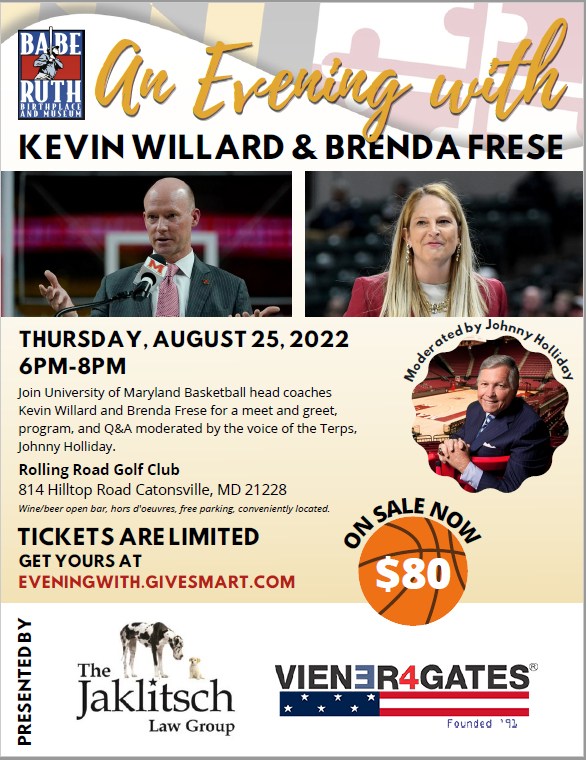 We got a chance to talk with Maggie, who is a B1G Terps fan, after practice at Homewood.
He is big and fast – an excellent addition to the defensive side of the ball
First Terp lax recruit from Minnesota, after the All American game on 7/30/2022
From the All American Lacrosse game at Homewood Field
At this time (9:40 AM) 30 days ago I was boarding a plane to Hartford, Conn brimming with confidence that my beloved Terrapin Lacrosse team would complete a PERFECT season and take down Cornell and join the ranks as one of THE GREATEST NCAA LACROSSE TEAMS EVER. The mission was completed with ever so lightly a scare. But this event was sandwiched by some of most important moments for Terrapin Nation in the past 2 decades.
New basketball coach … Read More »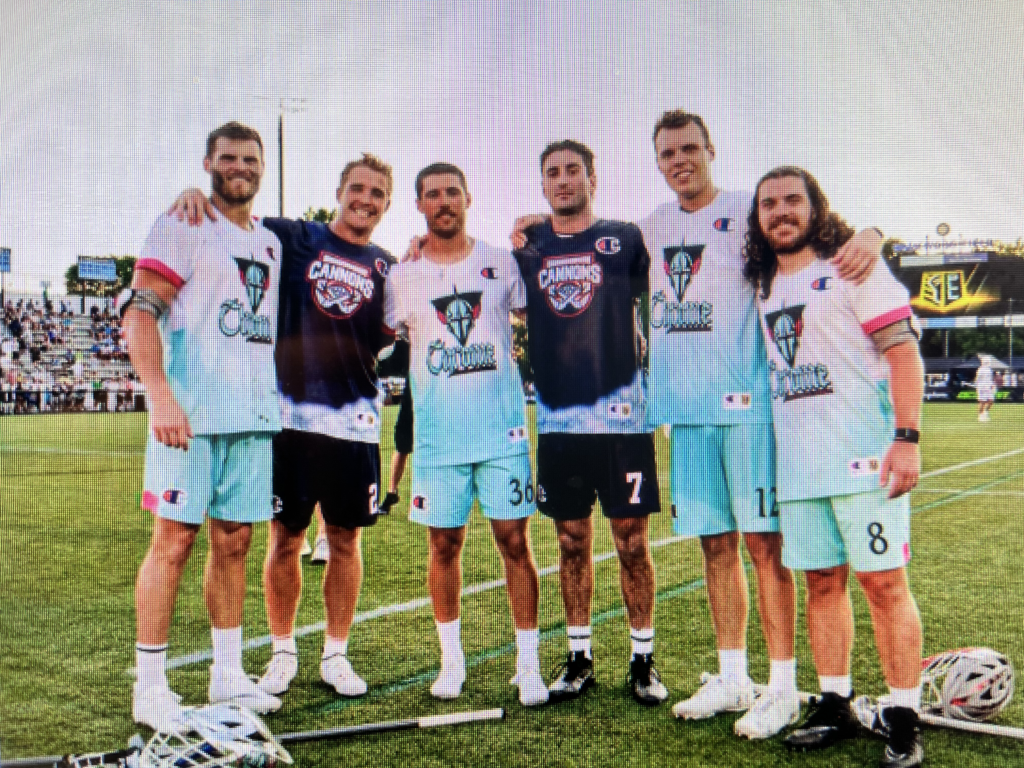 Saw this on Twitter. Left To Right—Colin Heacock, Bubba Fairman, Jess Bernhardt, Matt Rahill, Logan Wisnaukas, Nick Grill
Carc has Syracuse 1900 and BPos has Maryland 2022 – as heard on 1300 "The Bet" in Baltimore