Discussing the AD situation, Trotz leaving the Caps and more –
Happy Father's Day to All! This week we talk
The tragic passing of Jordan McNair Terps in the NBA whip around A reflection on the ACC/Big Ten move with Wayne of Terptalk Radio.
Talking about the passing of Jordan McNair, US Open golf with Pat Coyner, the Ravens with Dennis, Caps win the Stanley Cup and more. Hosted by Bruce Posner with Wayne Viener.
With deep sadness we report that – Jordan McNair has passed away this afternoon.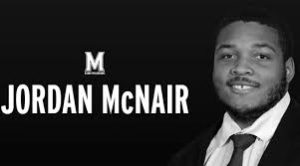 Our condolences to the his family and his teammates.
By Wayne Viener –
The celebration is probably still going on somewhere near Chinatown in DC.  The Caps win the Cup and the party has been wild.  Many more Caps fans showed up than I thought existed.
As part of a crowd of 500,000+ all I can say is "Wow", … Read More »
With Special Guest Joe Beninati, play by play for the Washington Caps – we discuss the Stanley Cup Championship –
Its a little late in getting posted – but here it is – best environment yet for a postgame – take a look