Former Maryland coach Gary Williams said today that the school's proposed move to the Big Ten would be a tremendous boost for the Terps' athletic program.
"I did something privately for him where I made a tape for him, gave him a toast. They didn't have anything in the glass so I guess he owes me a drink. But, I love what Gary did for our league, not just for Maryland. He's a fierce competitor, really one of the outstanding coaches in the history of college basketball, not just in the conference. I think you have to reward his commitment.
"When he did come [to Maryland] he came here from a great job. His love for the university being a graduate showed every time he coached; he was like a player. He and I are really close friends, and I think we became that because he knows that I'm a competitor and we respect one another. So that's why I did the video, pumped him up in front of his fans hoping that would help him. Something like that is forever, and I appreciate it dearly at Duke. I would hope that everyone who has played basketball here at Maryland understands that the court is for everybody. It's not just the guys who played for Gary. I mean Lefty [Driesell] started something here on a national level that was unbelievable. Some of the greatest players to ever play college basketball played here at Maryland for Lefty. Hopefully no one has forgotten, it's a rich history of basketball here at Maryland. Beautiful basketball at Cole [Field House] and now here, so it's an honor to be here for this game. I'm very happy for him."
from umterps.com—scouting the Devils
Sorry it's late: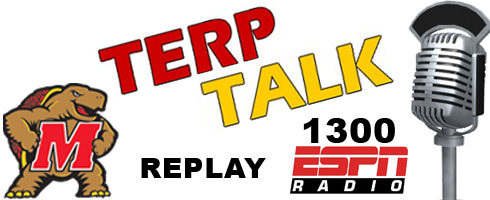 Terp Talk Thursday Night 05-05-11
Random thoughts:
I trust our AD to make the right call.
That being said I believe Maryland is A BIG TIME PROGRAM AND DESERVES A BIG TIME COACH!!!! WE NEED SOMEONE WHO HAS BEATEN BIG TIME OPPONENTS ON A REGULAR BASIS.
This hire is SOOOOOOOOO important to Terrapin Nation. I originally liked the idea of Sean Miller because I thought he wanted the job so much. I want someone who is dieing for the role. Someone who loves and understands Maryland basketball. I always felt Gary lived and died with every game–why ?–because he loves the University so much. Terrapin Nation deserves that kind of Coach. He must be out there somewhere.
His graduation rate must be excellent and his recruiting ties are crucial. Yes I want it all because Terrapin nation der
The hunt goes on. I guess when you try to hire someone who is already making 1-2 million a year, you better have 3 or 4 guys ready as backups. At this moment -that is 1AM Monday morning perhaps the field looks like the following:
John Lucas– a late entry who has coached on many levels and of course is the accomplished point guard for the Terps under Lefty—longshot
Mike Brey -Coach of the Regular season Big East champion Notre Dame–defeated UConn twice, Villanova , Pitt–#2 seed in NCAA
Mark Turgeon–Texas A&M coach—still don't know much about him—successful in Big 12—ties to BW area?
Rob Ehsan–Asst to the Maestro Gary Williams, hasn't beeen a head Coach yet–great recruiter–Rob and Bino have made a great recruiting team
Rick Barnes–great reegular season success at Texas—knows the ACC—doesn't seem like the Terps want him
Todd Bozman–great job at Morgan State—haven't heard his name yet
from umterps.com  Videos will be posted soon
Maryland basketball coach Gary Williams made it official during a news conference Friday afternoon at the Comcast Center.
After a legendary head coaching career spanning 33 years, including the last 22 at his alma mater, Williams announced his retirement. "I have great confidence in the future of the basketball program because of these gentlemen (Dr. Wallace Loh and Kevin Anderson) sitting here," Williams said. "It's not about supporting a player or a coach. It's about supporting the Maryland basketball program. The bottom line is this program is in capable hands. Our current players are going to do an outstanding job. I am very confident we can have a program for everyone to be proud of in the future."
At the hour-long news conference, Loh announced that the University would begin the steps to name the Comcast Center court after Williams. "Gary, you are a champion on the court, and a champion in the community," Loh said. "Your legacy here will live forever. So therefore, in the coming weeks I will join Kevin Anderson in accepting his recommendation to the Board of Regents of this university that this basketball court be named in your honor."
It's clear that Shaquille is one of the final pieces of the puzzle Coach Williams believes will create a title contender in 2012. According to Keith Cavanaugh tonight on Terp talk, Gary just made his 3rd trip to Houston. Keith believes its between Texas A&M and the Terps with Maryland having a slight edge. The 2012 class' first member is the phenom Justin Anderson from Montrose Christian.
Last year when NC State rifled the Champs Sports Bowl away from a more deserving Terrapin squad, I kept my mouth shut not trying to provoke the obvious. when Coach Tom O'Brien ridiculed the Maryland faithful, I could take it no longer. Maryland soundly thrashed the Wolfpack yet behind the scenes deals and manipulations probably cost the Terps the game and eventually Ralph his job. That is what I dislike about the ACC —it is a Carolina situation. Now I know why Debbie refused to listen when the Big Ten came calling. She probably knew she was leaving and understood how crucial Maryland is to the conference. Could the directive have been as follows from Commisioner Swofford. Convince the faithful the ACC is the only way to go. I am not buyimng. Just one more ACC blemish. By the way Coach Edsall, you might want to put a little asterisk next to the Nov 26 date at NC State.
The thought that Gary would go on a phone calling spree to disrupt the NC State hiring process is so laughable. Everyone in the country knew of the friction betweem Gary and Debbie. This was no secret. What idiotic applicant would call Gary too get his opinion on someone he disliked. Why did Debbie go there? Why in front of new coach did she make it abundantly clear he wasn't the first choice. Wolfpack back to the glory days. I doubt it.
Direct from the Washington Post and then I will give you my take:
Mark Tuesday down as the day when the Gary Williams-Debbie Yow feud got real. Like, ugly and unpleasant and public and brutish and nasty and public and really, really real. The climax came during Yow's N.C. State press conference Tuesday afternoon. "I don't have a reputation across all men's basketball as being difficult to work with," Yow told chuckling reporters. "I have a reputation of not getting along with Gary Williams, who has tried to sabotage the search. C'mon. We all know that. Okay? So, whatever. It's not a reputation, it's Gary Williams out there doing his thing. Whatever."
Williams responded via a statement, which I'm borrowing from the Baltimore Sun:"I haven't talked to anyone — coach or athletic director — connected to the N.C. State search. I don't have any interest in the N.C. State search, since I'm coaching at Maryland and working hard to run our program. Anyone who says I've had contact with a prospective coach or athletic director regarding this search isn't being truthful."
My take: Gary is traveling around the country looking to secure additional recruits for the upcoming years. Why in the world would he worry about damaging NC State. His only concern is to get Maryland back to a top ten 10 program and hs is certainly been on the right track track lately with the recent commitments to to the Terps. Perhaps one of the top players in the nation–Justin Anderson has verballed to Maryland for 2012. Next year Sterling Gibbs, Nick Faust, and Martin Breunig have signed with Maryland. Gary and the staff are still pursuing Desmond Hubert perhaps the best big left for 2011. Then there is the Jordan Williams situation he has to deal with.From my knowledge— terrapintimes.com he has been to Houston twice to recruit 6'9 250 lb Shaquille Cleare. Nah, I'm not buying. Much more on Koons Ford Terp Talk Thursday night.
from Jeff Barker's article in the Sun:
Smith: "He is rolling the dice to leave his name in, as not every scout we speak with projects him in the first round. He would benefit from (another) year at Maryland, but he appears to be prepared to attempt the jump to the next level. Williams impressed this year with his offensive development and dominant interior play. He shows a solid shooting form and developing post skills. He also shows the dedication to improve as seen in his body transformation between his sophomore and junior seasons. He still needs to continue to trim down and tone his body and improve his cardio. Dropping an additional 10-15 pounds would make him lighter on his feet and give him better mobility defensively. He also should be shooting at a much higher rate from the line considering his solid form."