"You look around today with what's going on, and those schools [in the Big Ten] are certainly in keeping with what Maryland feels about academics. You look at a school like Notre Dame that signed its own TV contract and are now partially joining the ACC. They're looking out for their university. I think Maryland is looking at what's best for them for the future. It's not about today."  
"I did something privately for him where I made a tape for him, gave him a toast. They didn't have anything in the glass so I guess he owes me a drink. But, I love what Gary did for our league, not just for Maryland. He's a fierce competitor, really one of the outstanding coaches in the history of college basketball, not just in the conference. I think you have to reward his commitment.
"When he did come [to Maryland] he came here from a great job. His love for the university being a graduate showed every time he coached; he was like a player. He and I are really close friends, and I think we became that because he knows that I'm a competitor and we respect one another. So that's why I did the video, pumped him up in front of his fans hoping that would help him. Something like that is forever, and I appreciate it dearly at Duke. I would hope that everyone who has played basketball here at Maryland understands that the court is for everybody. It's not just the guys who played for Gary. I mean Lefty [Driesell] started something here on a national level that was unbelievable. Some of the greatest players to ever play college basketball played here at Maryland for Lefty. Hopefully no one has forgotten, it's a rich history of basketball here at Maryland. Beautiful basketball at Cole [Field House] and now here, so it's an honor to be here for this game. I'm very happy for him."
from umterps.com—scouting the Devils
Sorry it's late: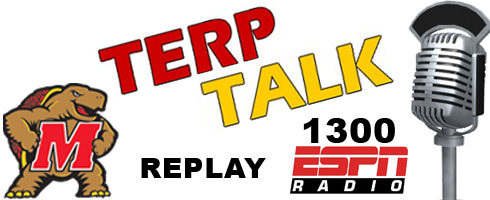 Terp Talk Thursday Night 05-05-11
Random thoughts:
I trust our AD to make the right call.
That being said I believe Maryland is A BIG TIME PROGRAM AND DESERVES A BIG TIME COACH!!!! WE NEED SOMEONE WHO HAS BEATEN BIG TIME OPPONENTS ON A REGULAR BASIS.
This hire is SOOOOOOOOO important to Terrapin Nation. I originally liked the idea of Sean Miller because I thought he wanted the job so much. I want someone who is dieing for the role. Someone who loves and understands Maryland basketball. I always felt Gary lived and died with every game–why ?–because he loves the University so much. Terrapin Nation deserves that kind of Coach. He must be out there somewhere.
His graduation rate must be excellent and his recruiting ties are crucial. Yes I want it all because Terrapin nation der
The hunt goes on. I guess when you try to hire someone who is already making 1-2 million a year, you better have 3 or 4 guys ready as backups. At this moment -that is 1AM Monday morning perhaps the field looks like the following:
John Lucas– a late entry who has coached on many levels and of course is the accomplished point guard for the Terps under Lefty—longshot
Mike Brey -Coach of the Regular season Big East champion Notre Dame–defeated UConn twice, Villanova , Pitt–#2 seed in NCAA
Mark Turgeon–Texas A&M coach—still don't know much about him—successful in Big 12—ties to BW area?
Rob Ehsan–Asst to the Maestro Gary Williams, hasn't beeen a head Coach yet–great recruiter–Rob and Bino have made a great recruiting team
Rick Barnes–great reegular season success at Texas—knows the ACC—doesn't seem like the Terps want him
Todd Bozman–great job at Morgan State—haven't heard his name yet
from umterps.com  Videos will be posted soon
Maryland basketball coach Gary Williams made it official during a news conference Friday afternoon at the Comcast Center.
After a legendary head coaching career spanning 33 years, including the last 22 at his alma mater, Williams announced his retirement. "I have great confidence in the future of the basketball program because of these gentlemen (Dr. Wallace Loh and Kevin Anderson) sitting here," Williams said. "It's not about supporting a player or a coach. It's about supporting the Maryland basketball program. The bottom line is this program is in capable hands. Our current players are going to do an outstanding job. I am very confident we can have a program for everyone to be proud of in the future."
At the hour-long news conference, Loh announced that the University would begin the steps to name the Comcast Center court after Williams. "Gary, you are a champion on the court, and a champion in the community," Loh said. "Your legacy here will live forever. So therefore, in the coming weeks I will join Kevin Anderson in accepting his recommendation to the Board of Regents of this university that this basketball court be named in your honor."