Former Maryland coach Gary Williams said today that the school's proposed move to the Big Ten would be a tremendous boost for the Terps' athletic program. In a telephone interview with The Baltimore Sun today, Williams said the school's long history with ACC doesn't pay the bills. "You look around today with what's going … Read More »
"I did something privately for him where I made a tape for him, gave him a toast. They didn't have anything in the glass so I guess he owes me a drink. But, I love what Gary did for our league, not just for Maryland. He's a fierce competitor, really … Read More »
from umterps.com—scouting the Devils
• Duke, the sixth-ranked team in the country, is 16-3 overall and 4-1 in the ACC… The Blue Devils are coming off their first conference loss, a 76-73 home defeat to Florida State that snapped a 45-game home winning streak.
• Freshman Austin Rivers earned his … Read More »
Sorry it's late: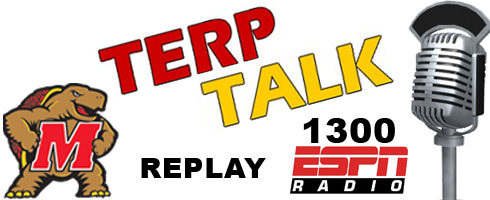 Terp Talk Thursday Night 05-05-11
Host–Bruce Posner Guests Keith Cavanaugh, Dino
Subjects–Gary retires suddenly, Possible coaching candidates, Lax news, Terp news,
Random thoughts:
I trust our AD to make the right call.
That being said I believe Maryland is A BIG TIME PROGRAM AND DESERVES A BIG TIME COACH!!!! WE NEED SOMEONE WHO HAS BEATEN BIG TIME OPPONENTS ON A REGULAR BASIS.
This hire is SOOOOOOOOO important to Terrapin Nation. I originally … Read More »
The hunt goes on. I guess when you try to hire someone who is already making 1-2 million a year, you better have 3 or 4 guys ready as backups. At this moment -that is 1AM Monday morning perhaps the field looks like the following:
John Lucas– a late entry … Read More »
from umterps.com  Videos will be posted soon
Maryland basketball coach Gary Williams made it official during a news conference Friday afternoon at the Comcast Center.
After a legendary head coaching career spanning 33 years, including the last 22 at his alma mater, Williams announced his retirement. "I have great confidence … Read More »
It's clear that Shaquille is one of the final pieces of the puzzle Coach Williams believes will create a title contender in 2012. According to Keith Cavanaugh tonight on Terp talk, Gary just made his 3rd trip to Houston. Keith believes its between Texas A&M and the Terps with Maryland … Read More »
Last year when NC State rifled the Champs Sports Bowl away from a more deserving Terrapin squad, I kept my mouth shut not trying to provoke the obvious. when Coach Tom O'Brien ridiculed the Maryland faithful, I could take it no longer. Maryland soundly thrashed the Wolfpack yet behind the … Read More »