All American Terrapin Wrestler Hudson Taylor capped off his great year by being named TT Athlete of the Year. Hudson led the Terps to their 1st ACC Championship in Years!!hudson-taylor-post-match This was an audio after Hudson clinched the ACC Title for the Terps.
    Monday should answer many questions for the upcoming season for Maryland basketball as the final grading process should be in for Mr Baltimore Sean Mosley.  The Terps need a break as they have had a succession of events leading to the loss of several potential recruits for 2008.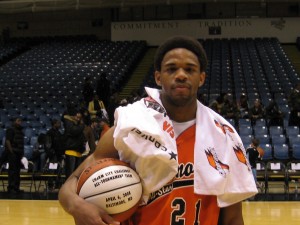 The Orioles fell to Milwaukee 4-3 thus ending their modest 4 game win streak, and nullifying a strong effort by the lately troubled Daniel Cabrera.  Perhaps they can reverse their Sunday jinx tomorrow!!!
June 22nd, 2008 |
0 Comments »
No comments have been posted yet, be the first!
Post a comment by filling out the form below.