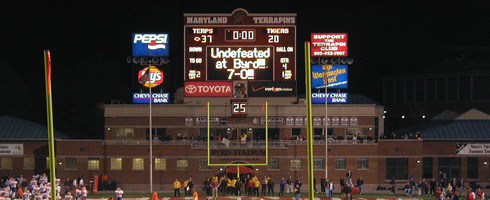 It's not totally official yet, but Maryland and Morgan State will play this year at Byrd Stadium. The Bears join Navy as Maryland's 2nd in state game for 2010.
January 22nd, 2010 |
0 Comments »
No comments have been posted yet, be the first!
Post a comment by filling out the form below.