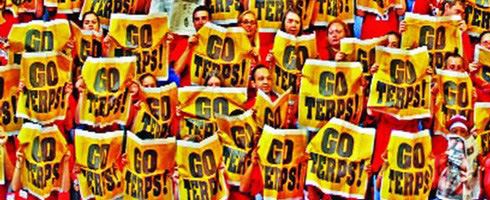 Terps look great here but these are only stats.
Scoring Offense Terps #1 Duke #2
Scoring margin Terps #1 Duke #2
Free Throw % Terps #3 Duke #4
FG % Terps #1 Duke #5
3 Pt FG % Terps #1 Duke #3
3 Pt FG Defe Duke #2 Terps #6
Off Rebounds Duke #4 Terps #5
Assists Terps #1 Duke #6
Ind Scoring Greivis #2 Scheyer #4 Singler #5 Smith $6 Landon #12
Fg % Landon #1 Nolan Smith #6
Assists Greivis #1 Scheyer #5
Steals Mosley #5 Scheyer #6
3 Pt % Hayes #1 Greivis #3 Singler #4
Freddy Responds with Stats for All Games
Counting all games played Duke is number one in the ACC in scoring-Maryland is number 2.
Defensive scoring..Duke 4th Maryland 8th
scoring margin Duke 1st Md 2nd
field goal % Maryland 1st Duke 7th
fg % defense Md 3rd Duke 8th
3 pt fg% Duke 1st Md 2nd.
5 of the top 10 scorers in the ACC are in this game. Scheyer 2 Vasquez 4 Smith 5 Singler 7 Milbourne 10
Vasquesz is number one in assists Scheyer is 4th
Smith, Scheyer and Singler all average over 35 minutes a game.
Vasquez leads the Terps with 32.5 min per game.
On defense Maryland needs to play really well on the perimeter. Duke spaces its players as well as any team so we can't afford to double too often on the outside because it will leave Duke with a lot of open looks from 3. Maryland will be at a height disadvantage down low but we have better front court talent. It should be a barn burner in Durham Saturday.
Final score Terps 91 Duke 84. Go Terps!
Blog From Freddy from Boca
February 13th, 2010 |
0 Comments »
No comments have been posted yet, be the first!
Post a comment by filling out the form below.