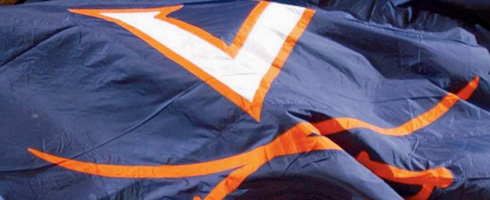 The University of Maryland plays host to the University of Virginia Monday at the Comcast Center. Game time is 8 p.m. and the tilt can be seen on ESPN 360 provided the winds are less then 20 mph. The Cavaliers are coached by Tony Bennett. No, not that Tony Bennett. The Tony Bennett who is the former Head Coach at Washington State. UVA is the surprise team in the ACC this year with a 14-8 overall record and 5-4 in conference. The visitors are first in the ACC in scoring defense allowing 61 pts per game…2nd in free throw %, 3rd in 3 pt fg %, last in scoring, last in rebounding and last in blocked shots. Sylven Landesberg (pictured) -6'6" soph guard- leads Virginia in scoring averaging 18.1…Mike Scott, a 6'8" junior forward chips in with 13.1 ppg and 7.4 rebounds and 6 ft. soph guard Sammy Zeglinski averages 10 pts a game and shoots 44% from beyond the arc. No one on the Cavaliers averages at least 3 assists a game. Virginia handles the ball pretty well with a plus 1.3 assist/turnover ratio.
Preview from Southern reporter Freddy
February 15th, 2010 |
0 Comments »
No comments have been posted yet, be the first!
Post a comment by filling out the form below.