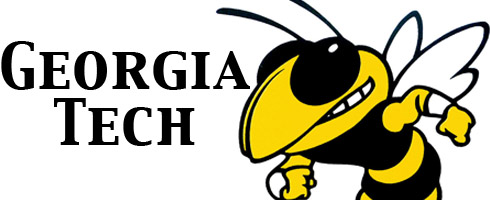 Freshman sensation Derrick Favors enters Comcast today for the 1st and perhaps last time along with the rest of the Georgia Tech Yellowjackets. What to look for today.
Sean Mosley will come out firing.  According to the Sun's Jeff Barker, Sean has been taking extra shooting practice. My own opinion is that he is not looking for his own shot. he has taken the word unselfish to new levels. Yet his presence on the floor is vital to Terrapin victories.
Paul Hewitt on who will guard Greivis: "That will be a team assignment. Probably Iman [Shumpert] will start off on him, but I think the way we've played it the last couple of years, it'll become a team assignment. He's a first team, all-league guy, so he's the type of guy who can carry a team. He's had some big second halves this year."
A ticket to this game has become the toughest so far this year. Saturday afternoon and the joint will be jumping.
Jordan William's play is going under the radar. He will come out strong today with highly regarded Derrick Favors in the house.
Eric Hayes is home , hopefully over his flu and ready to nail some threes.
Is there any question that so far Greivis is the ACC POY. The only conceivable alternate choice is Malcolm Dulaney. Scheyer –forget it.
A win today will put the Terps back into the top 25.
February 19th, 2010 |
0 Comments »
No comments have been posted yet, be the first!
Post a comment by filling out the form below.