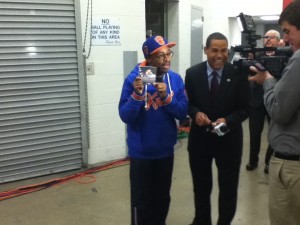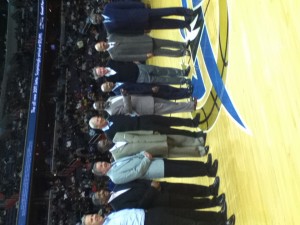 Amare Stoudamire might just be the best player in the NBA right  now. He certainly was last night. Unstoppable!!! Something is wrong with John Wall — he is not himself. He is missing wide open shots. Gilbert is the glue rtight now and perhaps that is why we are 6-16. Flip is just not pushing the right buttons. A great game nonetheless. Pictured above is Spike Lee and a bunch of old Bullets. Jack Marin, Freddy carter, Kevin Porter, Kevin Grevey, Michael Adams, Phil Chenier. Sloppy play in the 3rd quarter did the Wizards in. The Lakers are up next Tues.
December 11th, 2010 |
0 Comments »
No comments have been posted yet, be the first!
Post a comment by filling out the form below.