We dive into the many football bits and pieces that have come out.
Our thoughts on the protests erupting across the country.
Basketball's newest commit Ike Cornish.
With Bruce Posner and Wayne Viener
https://soundcloud.com/terptalk/terptalk-610-2020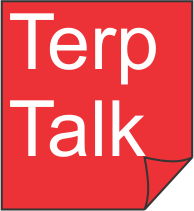 from baltimoreravens.com
Twenty-five years ago, the Baltimore Stallions become the first and only U.S. team to win the Canadian Football League title.
The Stallions won their final 13 games in 1995 in what turned out to be the CFL's final season of a three-year run in the United States.
This came after the team started 5-3 and the players gathered at Memorial Stadium for practice. On the same day, player personnel director Jim Popp held tryouts for some 25 players.
By: Jack Rothenberg
After revealing his top six teams on May 16, four star shooting guard Ike Cornish chose Maryland in a commitment video posted on social media Wednesday afternoon. Cornish's final three schools came down to Georgetown, Rutgers and Maryland. Coming in from Greenville, South Carolina, Cornish is a stellar addition to the Terps' 2021 recruiting class. Along with four star power forward Julian Reese, the 2021 class is beginning to take form.
Other schools that offered the … Read More »
2. Baltimore Orioles: Heston Kjerstad, RF, Arkansas
Who is Kjerstad? Kjerstad might have the best raw power of any left-handed hitter in the draft, has performed well at Arkansas and led Team USA with a .395 average last summer. He's strictly a corner outfielder, and his swing has a lot of moving parts, including a pause with a big leg kick. The strikeouts are a concern — he had a poor 65/21 strikeout-to-walk ratio as a sophomore — but he was … Read More »
By: Jack Rothenberg
On June 1, head coach Mike Locksley added yet another impressive name to the 2021 recruiting class for the Terps. Three star defensive end Terrance Butler announced a verbal commitment to Maryland, which once again illustrates Locksley's ability to bring in local talent and hopefully build a fence around the DMV as far as recruitment goes. As a result of Butler's commitment, the Terps now have 16 players in their 2021 recruiting class with 14 coming … Read More »
By Jordan Klatsky
Bruce Posner with guest Jeff Baxter
By: Jack Rothenberg
Maryland announced on May 26, that sophomore guard Serrel Smith Jr. will be transferring this offseason. Smith Jr. spent the past two seasons with the Terps, and has two years of eligibility left. Although, he would need a waiver from the NCAA in order to play in this upcoming season.
Also on May 26, Smith Jr. posted a statement on Instagram expressing his gratitude for Maryland. "I want to thank Maryland and Coach Turgeon for these past … Read More »