from umterps.com
Jackson, Mabry Join Terp Football Program
Virginia Tech Quarterback & Buffalo Tight End Transfer to Maryland
COLLEGE PARK, Md. – University of Maryland football coach Michael Locksley has announced that quarterback Josh Jackson and tight end Tyler Mabry have joined the Terrapin football program.
Jackson transfers in from Virginia Tech with two years of eligibility remaining, … Read More »
Although the top four seeds have advanced to Championship Weekend for the second straight year, story lines abound as the teams descend on Homewood Field on the campus of Johns Hopkins University in Baltimore for games beginning Friday evening at five p.m. and culminating with Sunday afternoon's championship game at … Read More »
No Durant, No Boogie Cousins, No Iquodala The Golden State Warriors defeated Portland 119-117 as Steph and Draymond Green both finished with a triple double.
Steph Curry 37 points . 13 rebounds . 11 Assists
Draymend . 18 points . 14 rebounds 11 Assists
The Warriors have now won its … Read More »
Please stop comparing the fake goal given to UVA to anything else that happened in this game or any lacrosse in the "last 40 years" as said by Quint K.
Only the stage of the non interference call in the this year's NFL Championship game, or maybe the UVA … Read More »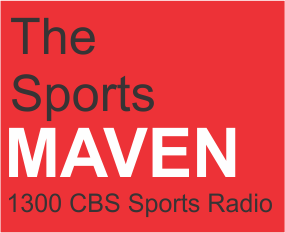 Check in with Bruce Posner as he talks NCAA lacrosse, PGA golf and (of course) Preakness. With Wayne Viener and Pat Coyner.
Paul Rabil's newly formed Premier Lacrosse league features 6 teams with no particular affiliation to a city or Company or whatever. The 6 teams will barnstorm the USA featuring over 100 of the best professional lax players in the world. The Whipsnakes are just loaded with Terrapins including 3 of … Read More »
from umterps.com
The Maryland men's lacrosse team won a thriller vs. sixth-seeded Towson in the NCAA First Round Sunday, overcoming a four-goal deficit before senior Louis Dubick buried the game-winner in overtime to top the Tigers, 14-13.
Jared Bernhardt came through with a clutch goal to keep the Terps … Read More »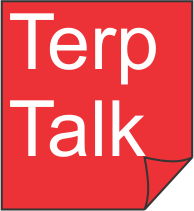 Catch the show here