Final score 15-13 as BC avenged last year's lost to the Terps in the NCAA Final.
After being on top 6-2 early in the 1st half, BC turned the game around.The game went back and forth but the Terps failed to score in the final 14 minutes.
The championship game … Read More »
On the way to the Final Four –
Join Bruce and Wayne for a look at the Terps advancing to the Final Four in Foxboro on Saturday.
What a great day for DC and all Capital fans in the region!!!
Braden Holtby Back to Back shutouts in games 6 and 7
My key play tonight was the beatdown #43 Tom Wilson administered on his Tampa counterpart. You could see the blood on Wilson's knuckles.
#8 scored the … Read More »
By Wayne Viener
It took 20 years and the entire Ovechkin era – the Caps break through with a 4-0 victory in game seven at Tampa.
I spent the evening at Capital One (Won!) Arena in DC at the Caps watch party .
More on all of this later this … Read More »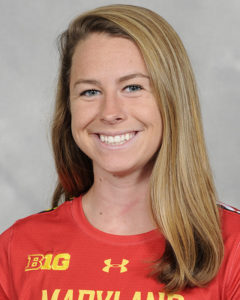 Check out In the Crease Lax for the Bruce Posner and Megan Whittle interview
Both Men's and Women's Lacrosse advance to the Final Four—Again
Terps move on to face Duke in the semis
Men defeat Cornell 13-8 behind 5 points from Bubba Fairman
Women come from behind, led by Megan Whittle, to defeat Navy 17-15
Chris Davis batting .159 as Orioles' woes continue
Updates … Read More »
ATLANTA — NFL owners gave temporary approval Tuesday for a proposal designed to make the kickoff safer. The new rule will be in place for the 2018 season but will be evaluated next spring based on injury numbers and other factors.
The NFL fast-tracked the rule after medical data revealed … Read More »
It is NCAA Final Four Week in College Park – Bruce talks with freshman superstar Bubba Fairman