Thanks to Dave Lomonico and Terrapin Times.
Coach Mike Locksley press conference after the 10th Terp spring practice session. The Spring game is at 12p on April 27th.
Cory Robinson is the d-backs coach and knows everyone in Baltimore area high school football.
TerpTalk videos are the best place to see the inside of Maryland football, hoops and lacrosse.
Thanks to Dave Lomonico and Terrapin Times for … Read More »
Thanks to Dave Lomonico and Terrapin Times – Maryland offensive line coach John Reagan talks during the spring 2019 practice period leading up the April 27th Spring Intrasquad Football game.
Check this out: Halftime . Warriors 73 . Clippers 50
7:31 Left in 3rd . Warriors 94 . Clippers 63
Final Clippers 135 Warriors . 131
What's even more devastating for Golden State is that DeMarcus Cousins suffered a serious quad injury and probably will miss the … Read More »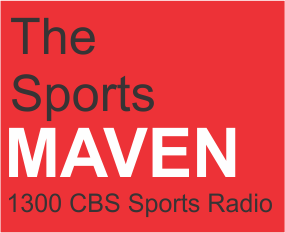 Click on link below for Saturday's Sports Maven Show with Bruce – Thanks to Koons Ford.
https://soundcloud.com/terptalk/sports-maven-20190413
From UMTerps.com
COLLEGE PARK, Md. – Bruno Fernando and Anthony Cowan Jr. intend to declare for early entry into the 2019 NBA Draft. Both players intend to sign with agents who will work with the Maryland coaching staff throughout the process.
"Both Bruno and Anthony are taking advantage of the new rules and hiring agents … Read More »
Certainly we all watched the greatest comeback of a world class athlete that we have ever seen. The improbability of Tiger winning another major was enormous as within 2 years ago, he thought he might never play again.
The cycle of that special hug with his Dad 22 years ago … Read More »
As the Terps trailed 9-4 midway in the 2nd quarter, I believed this might be a game in the lost column but a different team came out in the 2nd half as Tillman's halftime adjustments turned the game into a 16-13 victory.
The Terps are now 2-1 in the Big … Read More »