Saturday at the Johnny Unitas Stadium at Towson U. The 2 happiest people in the crowd had to be Maryland coaches Dave Cottle and Cathy Reese.The 4 Lady Terps seem ready to make an immediate contribution led by Karri Ellen Johnson.
The 4 new Terps are from left to right Liz Hamilton, Grace Gaeng, Kristy Black and Karri Ellen Johnson.
     On the men's side, Joe Ciummings and Jake Bernhardt torched the nets leading the South to an early lead. Coach Dave Cottle had to be ecstatic watching 6 of his recruits stand out in the All Star Game.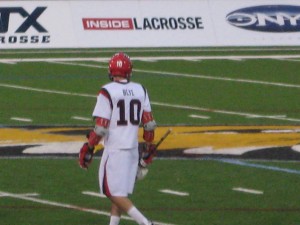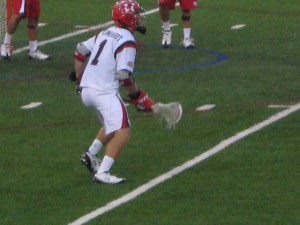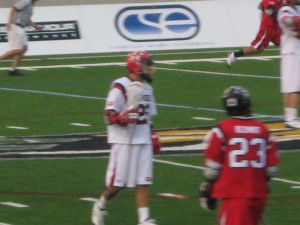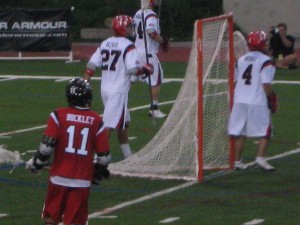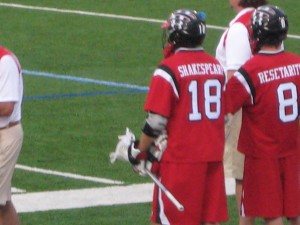 #1  Jake Bernhardt       #10 Owen Blye  #22 Joe Cummings    #27 Grant Oliver   #18 Mike Shakespeare    
#9 Joe Fontanesi
July 12th, 2008 |
0 Comments »
No comments have been posted yet, be the first!
Post a comment by filling out the form below.