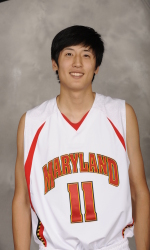 After a long and exhausting waiting period, the NCAA Clearinghouse approved Jin Soo Kim and thus Kim joins the 2008-2009 Class along with Sean Mosley and Steve Goins.  He will begin working out with the team on Wednesday. 
November 4th, 2008 |
0 Comments »
No comments have been posted yet, be the first!
Post a comment by filling out the form below.