The lack of a pass rush has long hindered Terrapin success over the past few years. Incoming Freshman, De'Onte Arnett and David Mackall both 4 star rated should quickly reverse this situation. Arnett is 6'4″ 250 lbs from Forestville Military Academy. Mackall is 6'3 230 from Edmonson High in Baltimore.
On the offensive line, Pete DeSouza and Pete White (St Hohns in DC) lead the way. DeSouza is 6'6″ 300 from Dematha. White is a 4 star recruit and is 6'5″ 340 lbs. Recent addition Nick Klemm 6'6 280 OFF Tackle actually committed the day before signing day.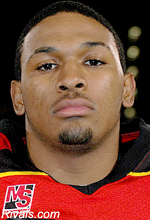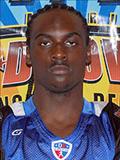 Arnett is on the left–Mackall right
February 6th, 2009 |
0 Comments »
No comments have been posted yet, be the first!
Post a comment by filling out the form below.