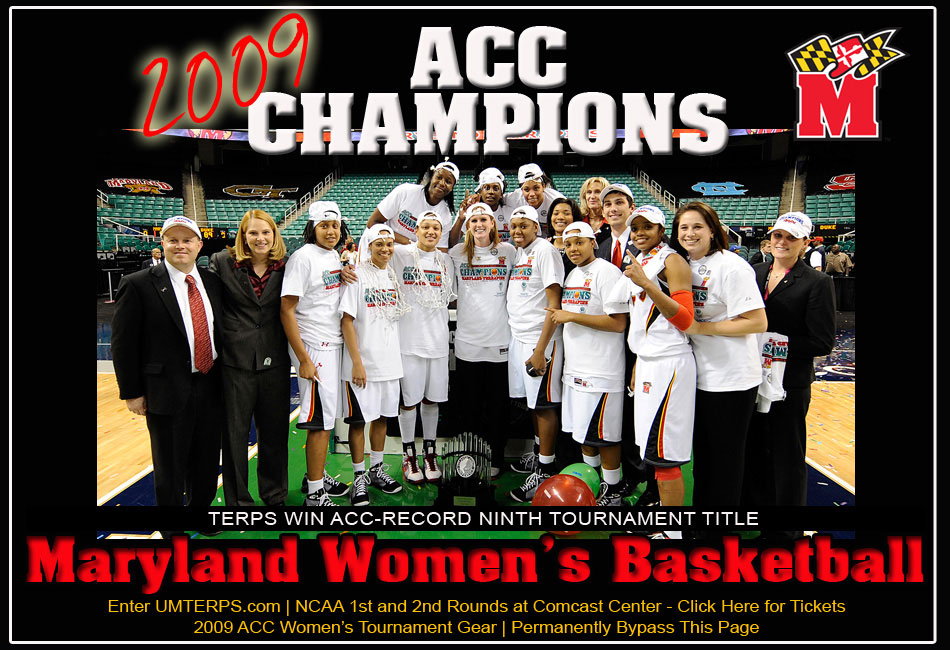 IIt was a happy day in Greensboro on Sunday. My only concern is that the Lady Terps are so hot, I hate the idea of 2 weeks off. Fortunately, as a #1 Seed the Terps will draw a relatively easy game at home on the 22nd. For those of you who still haven't seen Kristi or Marissa live, you will have 2 more chances with the first 2 rounds of the NCAASs at Comcast. Comcast has decided to air the ACC Title game next Sunday at 12:30 PM. Hats off to LaMont Jordan who never forgets his Terrapin roots and was at the game last  Sunday delivering an inspiring pre game talk to the troops.
March 9th, 2009 |
0 Comments »
No comments have been posted yet, be the first!
Post a comment by filling out the form below.