Casey Townsend was absent from the lineup last night and the Terps were only able to connect on 1 of their 29 shots.  The #4 Terrapins played a man up for most of the game but even with 11 corners could not find the net. Taylor Kemp headed out a shot late in the game when St Peter's got past keeper Will Swaim. Next up: a rematch of the NCAA Championship game with North Carolina at Ludwig. This game will sell out so buy your tickets online!!!!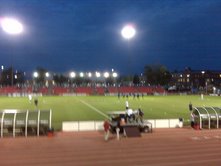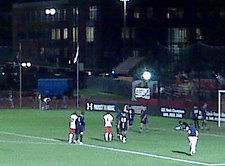 September 23rd, 2009 |
0 Comments »
No comments have been posted yet, be the first!
Post a comment by filling out the form below.