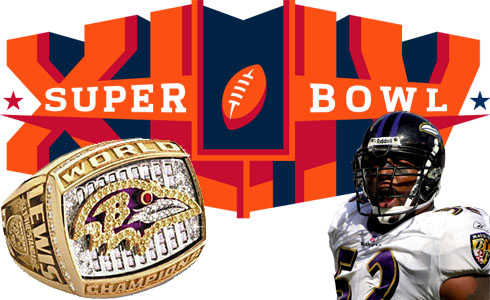 I have just heard the 50th prognosticator pick against the Ravens.
The running game is as good as it has ever been now that Jared Gaither has returned to the lineup and Marshall Yanda has blossomed. Our 3 headed attack is superior to our running attack in 2000 even with JO.
Run the ball, keep risky passes to a minimum. keep the ball out of Peyton's hands.
Dilferize Flacco?
Win the turnover game.
Hit, sack, rough up, the QB. Keep the pressure on.
Don't defer if we win the toss. Get the lead.
Above all the key ingredient remains from our last title. The guy who never gets old, the living legend, the defensive player of the decade, #52
SUNDAY IS REDEMPTION DAY!!!!!!!!!!!!!!!!!!!!!!
January 15th, 2010 |
1 Comment »