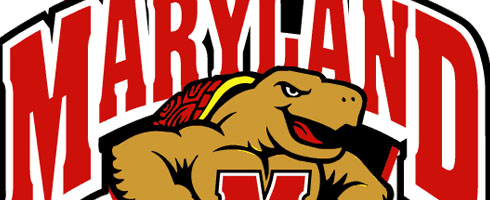 Despite coming back from an 11-point deficit in the first 20 minutes to tie the game at 33-all at halftime, the Terrapins couldn't come out on top against No. 10/11 North Carolina Sunday night. Maryland fell 75-64 in Carmichael Coliseum.
Two players scored double-figures for the Terps, senior Lori Bjork and sophomore Kim Rodgers, with 18 and 11 points, respectively. Rodgers made her debut after sitting out the last four games due to a broken hand in the title game of the Terrapin Classic in December. Rodgers hit a season high-tying three treys, including the one to tie the game at halftime, and pulled down a season-high eight rebounds.
January 17th, 2010 |
0 Comments »
No comments have been posted yet, be the first!
Post a comment by filling out the form below.