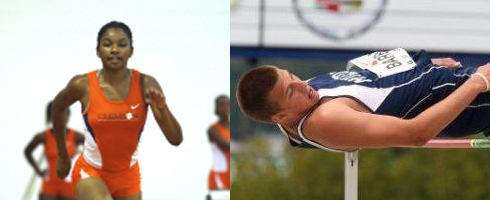 Maryland sophomore Dwight Barbiasz and Clemson junior April Sinkler were named Atlantic Coast Conference Men's and Women's Indoor Track and Field Performer of the Week, respectively, for the period ending January 17.  Barbiasz provisionally qualified for the 2010 NCAA Indoor Track and Field Championship in the high jump, while Sinkler, the second Tiger female student-athlete to earn performer of the week accolades in as many weeks, provisionally qualified in three events.
January 20th, 2010 |
0 Comments »
No comments have been posted yet, be the first!
Post a comment by filling out the form below.