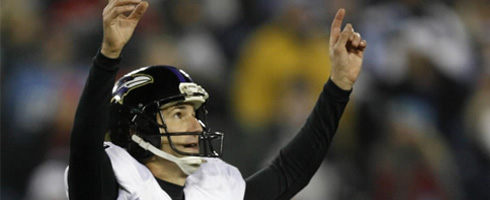 Everyone including John Harbaugh now knows it was a major maistake not resigning Matt Stover. Now it's time to right the wrong. Remove the sweating from every major FG kick. Bring back Stover and let him stay the kicker until his accuracy escapes. This will be 1 less problem the Ravens will have in 2010.
January 21st, 2010 |
0 Comments »
No comments have been posted yet, be the first!
Post a comment by filling out the form below.