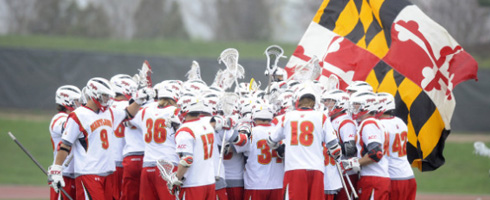 The speed and general gamesmanship of redshirt Junior Brian Farrell has been evident early in Maryland's practice season.  A healthy Farrell, and goalie Brian Phipps could lead the Terps back to the final four, this year at M&T Bank Stadium.
January 22nd, 2010 |
0 Comments »
No comments have been posted yet, be the first!
Post a comment by filling out the form below.