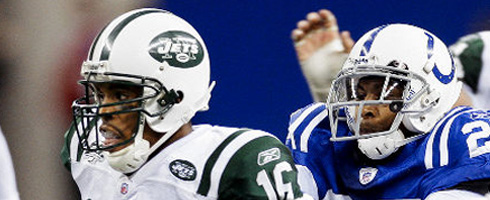 5 Reasons Why the Jets Will Defeat The Colts
—The shutdown corner Darrelle Revis  will allow the Jets to keep Reggie Wayne in check and cut off half the field #18 can throw to.
—The horrendous running attack of the Colts will allow the Jets to keep Jim Leonhard in pass coverage for most of the game.
—Look for jailbreak rushes from the Jets that will keep Peyton on his heels.
—Sanchez will do just enough to put some points on the board and the defense will do the rest.
—What irony!! the Colts helped to create the Jets' monster by laying down against them and basically forfeiting the game.
Jets 21 Colts 17
January 23rd, 2010 |
0 Comments »
No comments have been posted yet, be the first!
Post a comment by filling out the form below.