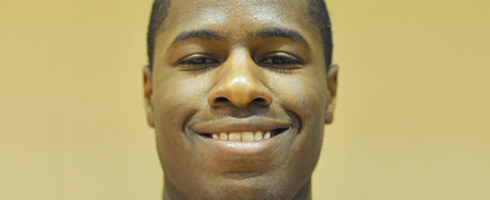 Jonathan is a great kid and I am glad to see interest is rising. The following is from ESPN .com.
Jonathan Graham, Calvert Hall College, Baltimore: Graham has great bloodline; his father, Ernest, played at Maryland. But only Seton Hall (he visited there last weekend) has offered. Saint Joseph's, Temple and VCU could pull the trigger soon, while Maryland and South Florida are waiting. "Schools are concerned with his lateral movement, but they love his demeanor and attitude," coach John Bauersfeld says of the 6-8, 225-pound forward.
Graham, a late bloomer, could push out an additional 2 inches, Bauersfeld says. Graham also is fundamentally sound, can put the ball on the floor, can defend the post and shoots a hook shot with both hands. Last month, he was named the MVP of the Benedictine Tournament in Richmond, Va., and was on the all-tournament team at the Gonzaga D.C. Classic. He averages a double-double, 22 points and 12 rebounds, playing in the ultra-competitive Baltimore Catholic League against the likes of Mount St. Joseph and St. Frances Academy.
February 4th, 2010 |
1 Comment »