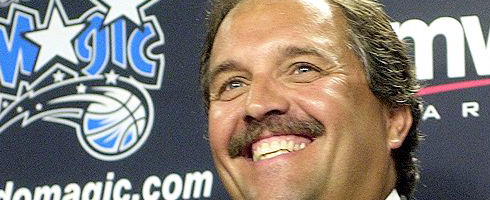 Ok this has nothing to do with the Terps. But Stan Van Gundy realizing his star Vince Carter was slumping, asked his buddy, ex New Jersey Coach Lawrence Frank to come to Orlando and speak with his former player. Carter was glad to see his former coach and all of a sudden Vince scored 48 last night night. I have had the pleasure of meeting Lawrence Frank and he is a super guy.  Just an interesting story.
February 8th, 2010 |
0 Comments »
No comments have been posted yet, be the first!
Post a comment by filling out the form below.