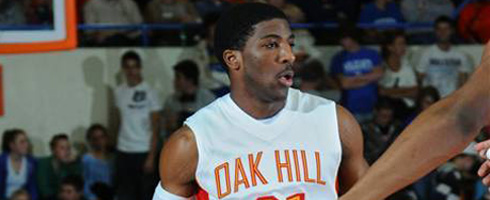 If you missed the Oak Hill Game last night on ESPNU. Set your ticvo for 9AM Saturday Saturday morning on ESPNU and watch Mr Howard. Gary has landed an incedible player in PeShon Howard. Great floor game–can hit the 3—tireless worker (like Mr Baltimore–Sean Mosley) —takes the charge—fights for everything loose and he can take the ball to the bucket. His performance was superb. Watch this kid!!!
February 13th, 2010 |
0 Comments »
No comments have been posted yet, be the first!
Post a comment by filling out the form below.