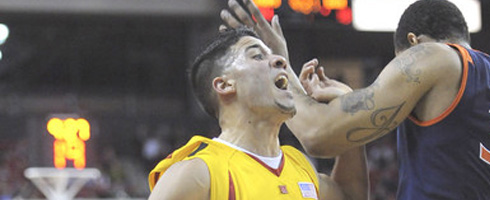 Welcome to the ACC Tony Bennett—Terps Up 81-52. Gary has been able to spread the minutes tonight in preparation for Wednesday's game at NC State. The bitter taste of Duke has been erased. Highlight of the game—–Stevie Franchise giving Greivis five after a 3 point bomb.
February 15th, 2010 |
0 Comments »
No comments have been posted yet, be the first!
Post a comment by filling out the form below.