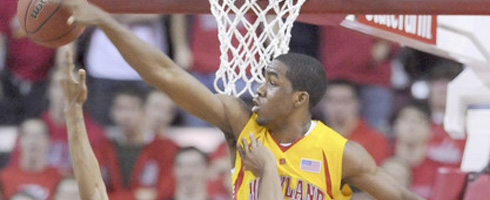 Well one of my predictions came through–Greivis is scoring inside at will so far. Mosley 0-1 but guarding Landesberg.
Greivis again from 16 ft –Terps 22-13
Greivis double teamed finds Padgett for a layup—Terps 24-15  Midway through
February 15th, 2010 |
0 Comments »
No comments have been posted yet, be the first!
Post a comment by filling out the form below.