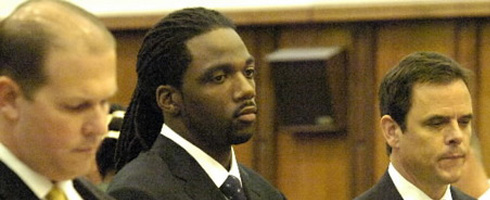 Wide receiver Donte' Stallworth has signed a one-year contract with the Baltimore Ravens, hoping to resurrect a career that was halted by a manslaughter conviction.
Stallworth was recently released by the Cleveland Browns after being reinstated by the NFL following a one-year suspension. He was suspended for violating the league's personal-conduct policy after pleading guilty to a DUI vehicular manslaughter charge.
Stallworth served 24 days of a 30-day sentence in a Miami jail for striking and killing Miami construction worker Mario Reyes with his car while driving under the influence of alcohol.
The Ravens announced the signing Wednesday.
The deal is worth $900,000, with an additional $300,000 in incentives.
February 17th, 2010 |
0 Comments »
No comments have been posted yet, be the first!
Post a comment by filling out the form below.