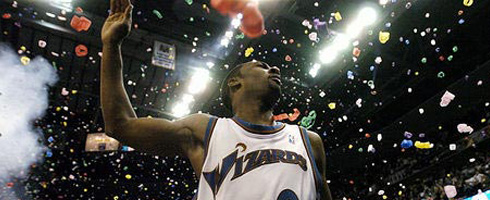 From the corner of Ripley's believe it or not, Michael Lee reports in the Washington Post that after the incredible dismantling of a franchise, the man who caused the seismic upheaval, Gilbert Arenas, is likely to remain on the team. "Gilbert is still one of the top players in this league. He's under contract and he's going to be with us," Grunfeld said. "He's part of this organization. If he wants to play, this is the place where he's going to play."  Unbelievable!!!!
February 19th, 2010 |
0 Comments »
No comments have been posted yet, be the first!
Post a comment by filling out the form below.