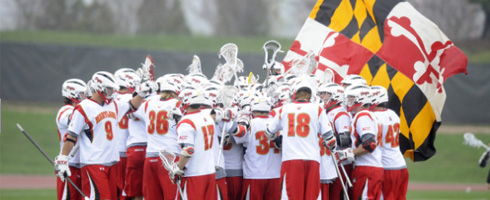 The No. 6 Maryland Terrapins (0-0) will travel to Louisville, Ky., for the first time to open the 2010 season against Bellarmine (2-0) at Owlsey B. Frazier Stadium on Saturday, Feb. 20 at 1 p.m.
February 19th, 2010 |
0 Comments »
No comments have been posted yet, be the first!
Post a comment by filling out the form below.