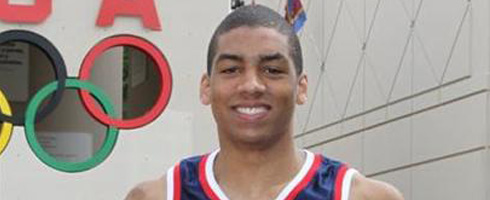 terrapintimes.com broke the stopry last night that the much sopught after point guard, Sterling Gibbs has announce his verbal to the University of Maryland. From Rivals.com "Currently Gibbs is the No 135 rates prospect by Rivals.com and had offers from Florida, Indiana, Pittsburgh, and Seton Hall to go along with Maryland, but at the end of the day it was the Terrapins coaching staff that appealed to him the most.
"I just love the whole situation," said Gibbs. "Coach Williams is a great coach who is always able to get the most out of his players."
Sterling's older brother Ashton has been excelling at Pitt but baby brother decided to become a Terrapin. Joining Terrell Stglin, Pe"Shon Howard, the Terps will certainly be set at the guard position in 2011.
Check out the video on Sterling:  
April 26th, 2010 |
1 Comment »