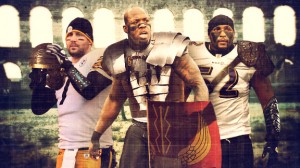 If Ray Rice has the stomach flu the Ravens are in trouble. To me he is the key to victory. Because of the schedule, the Ravens need to be rested during cruchtime. How will that happen? Ray Rice needs to run for 100 yards.
Almost every prognosticator, betting sheet, so called expert says the Steelers will emerge victorious. What do you think. participate in the poll!!!!
January 14th, 2011 |
0 Comments »
No comments have been posted yet, be the first!
Post a comment by filling out the form below.