Congratulations to Intern Mason as he kicks off his national career as he is calling the Jacksonville University volleyball game (vs Liberty at 1p Eastern).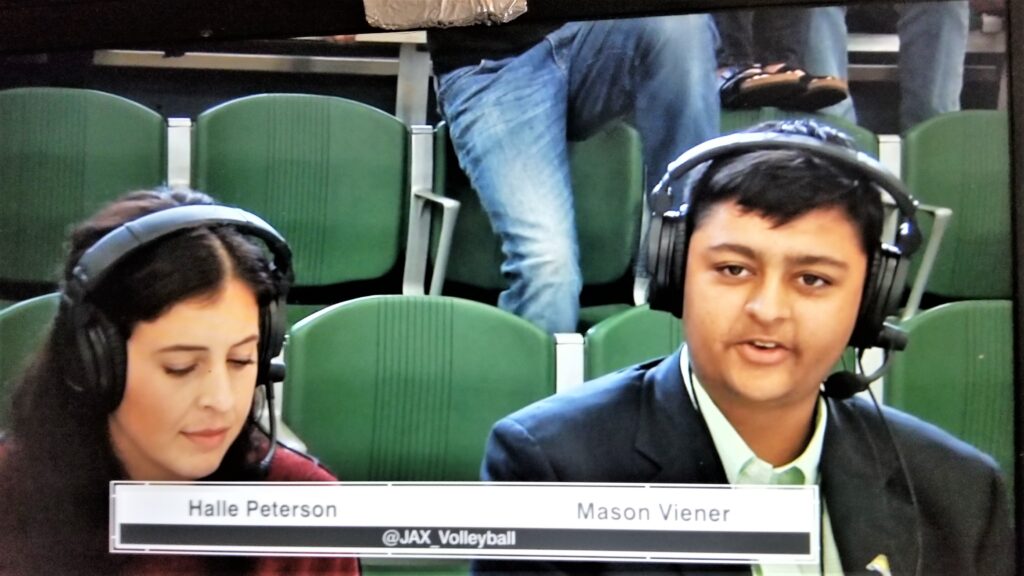 Mason began his career as a TerpTalk intern in 2011. As he developed his skills, Mason made many appearances on TerpTalk, the Sports Maven and the postgame shows around the B1G.
Two years ago Mason and his brother Jordan started the YoungTerps podcast. It is the best podcast that focuses solely on University of Maryland athletics.
For more on this story, listen to the YoungTerps podcast coming out on Monday.
October 27th, 2019 |
0 Comments »
No comments have been posted yet, be the first!
Post a comment by filling out the form below.