The show is also streamed on audacy.com and click on 1300 AM in Baltimore
At this time (9:40 AM) 30 days ago I was boarding a plane to Hartford, Conn brimming with confidence that my beloved Terrapin Lacrosse team would complete a PERFECT season and take down Cornell and join the ranks as one of THE GREATEST NCAA LACROSSE TEAMS EVER. The mission was completed with ever so lightly a scare. But this event was sandwiched by some of most important moments for Terrapin Nation in the past 2 decades.
New basketball coach … Read More »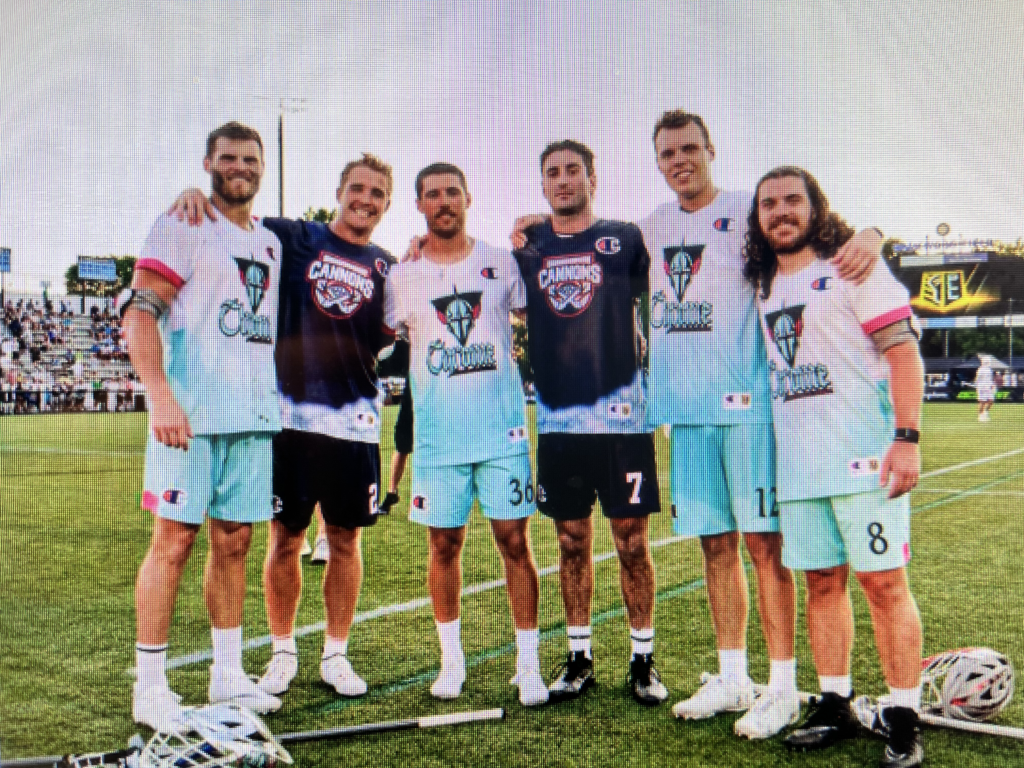 Saw this on Twitter. Left To Right—Colin Heacock, Bubba Fairman, Jess Bernhardt, Matt Rahill, Logan Wisnaukas, Nick Grill
from umterps.com
Maryland attackman Logan Wisnauskas was named the 2022 Tewaaraton Award winner, the organization announced Thursday night.
Wisnauskas earns the most prestigious award in college lacrosse after a 61 goal, 42 assist, 103 point season that ended with an NCAA Championship. The leader of a historic Maryland offense, Wisnauskas averaged over 5.7 points per game throughout a season that featured 14 hat tricks. He has a Maryland-record 40 in his career.
Wisnauskas rocketed up the record books this season. He became … Read More »
If it works out this is a tremendous get for Coach Kevin WillardYoung played high school ball at Dematha—that's right Dematha Jahmir chose Maryland over Georgetown, Wake Forest among othersJahmir averaged 19.6 ppg Jahmir Young Highlights from JR Year
Seth Greenbary said on the ACC Network–Maryland is making a lot of Coaches rich:
Next?